PROVENCE WELLNESS RETREATS:
Un Bon Sejour
26 April – 3 May 2008
Three English-speaking women, living in Provence, invite you to experience the taste, the ambiance, the cuisine and fruit of the vines
as well a sense of wellness for a one-week sejour in this beautiful region of France.
This special event will be the first in a series of four retreats, each one offering different experiences.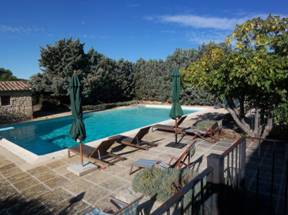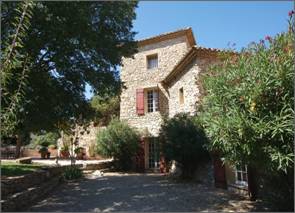 The accommodations for the Provence Wellness Retreat are in an18th century villa, which originally was an olive oil mill.
it is a charming and spacious 6-bedroom residence with a 2-bedroom guest cottage, sleeping a total of 14.
The villa is set in complete privacy among Provencal lavender fields, olive groves and vineyards.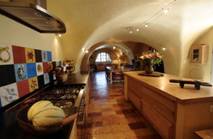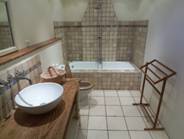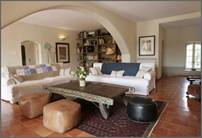 During your stay we offer you the following cultural, epicurean
and spa-like experiences:
- Yoga – 5 days
- Pilates – 5 days
- Private cooking classes – three different meals
- Excursions to some of Provence's "most beautiful villages in France"
- Private wine tastings and tours of prime vineyards
- Visits to unique museums and exhibits with your own private, bilingual guide
- Gourmet meals carefully prepared by a French chef
- Plus, at the beginning or end of your day, a thoroughly, delectable massage (optional – fee per session)
-And much, more…
Please note that space is limited to 14 participants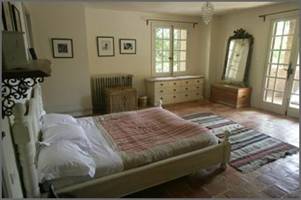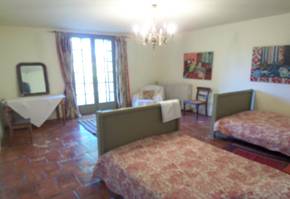 Land only cost: from $5,899usd per person, based on double occupancy (single supplements are available on request).
The fee includes: accommodations, most meals (7 breakfasts, 5 lunches, 6 dinners), all classes and excursions,
private airport transfers, ground transportation, entrance fees, concierge services,
a coordinator available 24 hours per day, all taxes and service fees as well as travel insurance covered by AIG/Travel Guard.
We also provide air travel arrangements, and customized pre and post stays in Paris,
Aix-en-Provence or on the Côte d'Azur. In addition, we offer a chocolate-making class at
a renowned chocolaterie near Aix–en-Provence.
To make a reservation and/or for more personalized information please contact us at:
travelconsultants@imaginationdestinations.com
Tel: 1-949-340-0089 Toll Free: 1-866-696-4838 Fax: 775-242-4569

Deposit­: A non-refundable deposit of US$1,500 per person is required to confirm enrollment no later than 22 February 2008.
Terms and Conditions below
Final payment: The final payment must be received no later than 45 days (15 March 2008) prior to the start of the program.
If the balance is not paid by that date, we reserve the right to regard your reservation as cancelled and your deposit will be retained.

Set your dates for the next three series in 2008:
30 May – 6 June 3-11 October 19-27 December Christmas Market
Disclaimer: We want your stay to be a healthy one, so please make sure that you're up to par for our classes and excursions.
(please note that some of the villages require some hiking up and down, therefore, a moderate level of fitness and mobility is required).
The Provence Wellness Retreat programs are designed for adults only. We reserve the right to make change in the itinerary
---
Terms and Conditions – Refund Policy
The $1,500 Retreat deposit is a commitment by Imagination Destinations LLC to hold your place in the program,
and a commitment by you to participate. The deposit should be considered non-refundable.
(Under special circumstances we may refund the deposit if you cancel more than 45 days before the retreat begins
and we are able to find another participant to fill your place.) All refunds are subject to a service charge
to cover any bank fees incurred by Imagination Destinations LLC.
All refunds for cancellations that occur within 45 days of the Retreat start date, both the deposit and the final payment,
will be handled by your personal travel insurance that is included in the Provence Wellness Retreat price.
In the event that Provence Wellness Retreat should be cancelled for any reason, all fees, including deposits,
will be fully refunded. The costs of any travel arrangements you may have made will not be reimbursed.
Contact us at:
Imagination Destinations LLC
Travel Management Company
Tel: 866-696-4838 Fax: 775-242-4569
travelconsultants@imaginationdestinations.com
1135 Makawao Ave. #325, Makawao, HI 96768
TAR #5797
Member
Maui Visitors Bureau